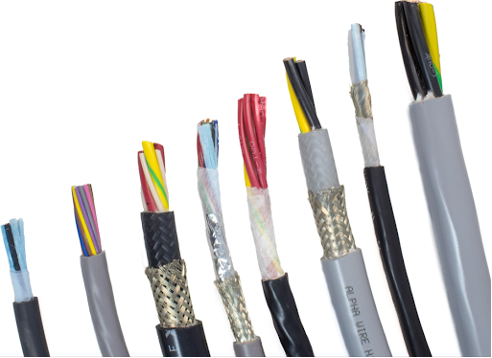 SEA-Wire and Cable offers catalogs of Alpha wires, cables, and harnessing products with a standard numbering system. We work to make the sourcing process easier to satisfy your requirements and easily document the part numbers into your configuration management system.
Alpha's products, like the Xtra-Guard®, are made with premium products to guarantee top quality EMI performance. They can withstand and endure even the harshest environments for the Aerospace and Defense industries.
Made with premium products
Top quality EMI performance
Withstand harsh environments
Perfect for the Aerospace and Defense industries
Their EcoGen™ line was built with the ecosystem in mind with mPPE insulation and jacket materials. They do not contain halogens, phthalates, or heavy metals.
Eco-friendly options
No halogens, phthalates, or heavy metals
mPPE insulation and jacket materials